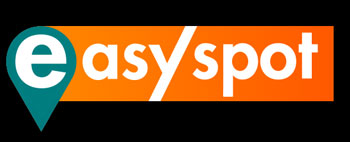 EasySpot­™ is a new sales tool in the sports marketing industry, designed to complement traditional sales methods in order to facilitate the marketing managers of sports clubs and reach any investor, anywhere in the world.
Today, the sports advertising market is dealing with two main challenges: for sports clubs, the fragmentation of the advertising offer, which prevents entry into the advertising market at national and international level and often results in a large number of unsold or undersold spaces (and therefore not at all or not very profitable) and for investors, the difficulty in being able to create customized campaigns that meet their needs.
EasySpot­™, a dynamic web platform, was created to break down these barriers by offering—this being the most innovative aspect of this tool—the possibility to create an aggregate offer of advertising spaces by combining them in packages that each investor can compose in an intuitive way and in full autonomy, deciding the amount of the investment, the duration of the campaign and its territorial coverage.
The direct consequence of this sales method is an enhanced accessibility to advertising spaces by investors and, therefore, a better economic result from advertising for sports clubs that rely on EasySpot­™.
Contact us for more information! We will be happy to give you further details on the EasySpot­™ platform.