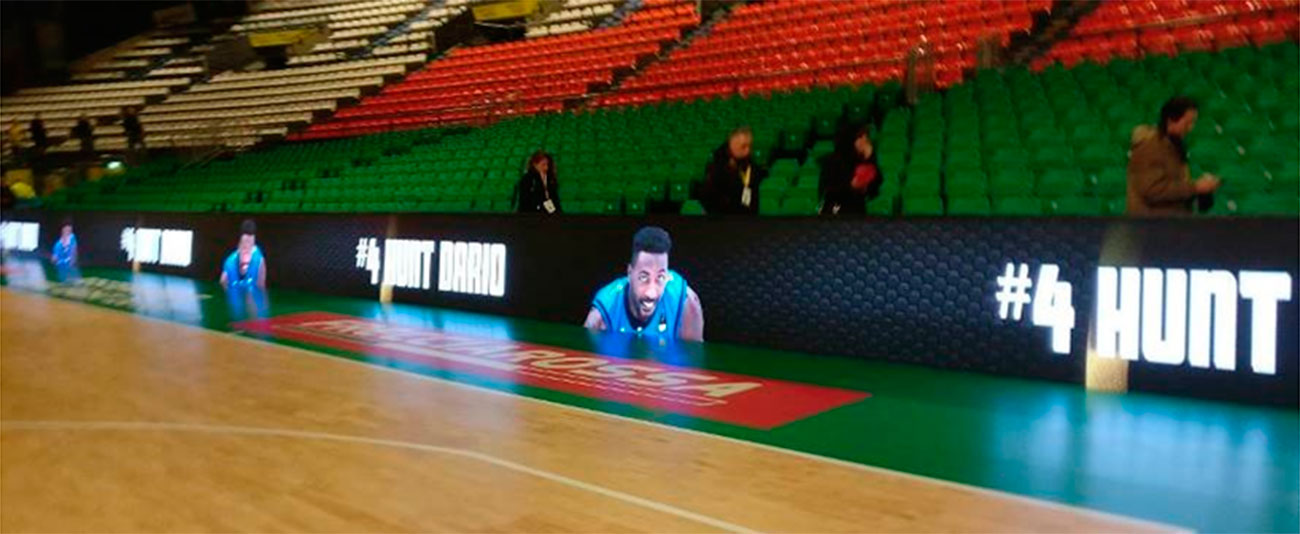 Why choose our BANNERUN™ boards for your facility?
BANNERUN™ boards are among our most sought-after and appreciated products: specifically designed for stadium, sports hall, arena and swimming pool perimeter installation, they are perfect for displaying sponsor commercials.
Available in different models depending on the customer's needs, they all have a common feature: they are designed to be the best perimeter boards for each specific field, both indoor and outdoor.
We were the first in Italy to supply LED perimeter boards for indoor sports (Basketball) and among the very first in the world for soccer, with an important installation in Qatar (in 1999).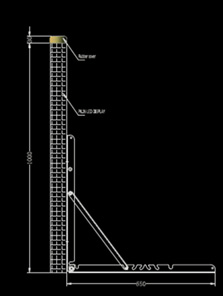 Our new product line consists of thin LED boards which are fixed to each other by means of quick-assembly mechanisms with micrometric adjustment. This allows the creation of a very lightweight and easy demountable structure (the indoor module, for example, is 6.8 cm thick and weighs only 13 kg).
I BANNERUN™ boards are available in two versions, one with a height of 1 m (256 pixels vertically) and one with a height of 0.75 m (192 pixels vertically).
MODULE SIZE: 500×1000 mm or 500×750 mm
WEIGHT: 12 kg
Quality and ultra-high resolution
Our BANNERUN™ have been recently installed, to the full satisfaction of customers, in important indoor sports arenas where Basketball and Volleyball competitions are held at the highest level (e.g. Bologna, Milan, Ulm (Germany), Dijon (France), Varese, Turin, Pesaro, Novara, Sassari, Ravenna, Reggio Emilia, etc).

Integration between BANNERUN™ and Indoor Large Screen

When combining our Bannerun™ boards with one of our large screens, our software Together™ provides a unified management of all displays, allowing the creation of synergies and a sensational contemporaneity of contents.

The BANNERUN™ modules are designed to be transformed into one or more large screens in just a few minutes.
In the indoor line, we propose the new modules mod. X04 (4.8 mm), with 43,264 pixels/m2, and mod. X03 (3.9 mm), with 65,536 pixels/m2.
These die-cast aluminum modules are extremely thin and have quick-assembly mechanisms.
They interlock seamlessly, by means of quarter-turn fasteners.
The material we propose is extremely lightweight and very fast to assemble and disassemble.